Explore our options so you can stay stocked on your favorite coffees.
Select your favorite coffee from our subscription products below.
Choose the subscription option to save 5% on all orders.
Select a delivery frequency of 1, 2, 3, or 4 weeks.
Select your desired size, grind, and quantity. Add to cart.
Choose another coffee and repeat. Add more products for a personalized subscription.
Finish up by checking out. Each order is pay-as-you-go with free shipping!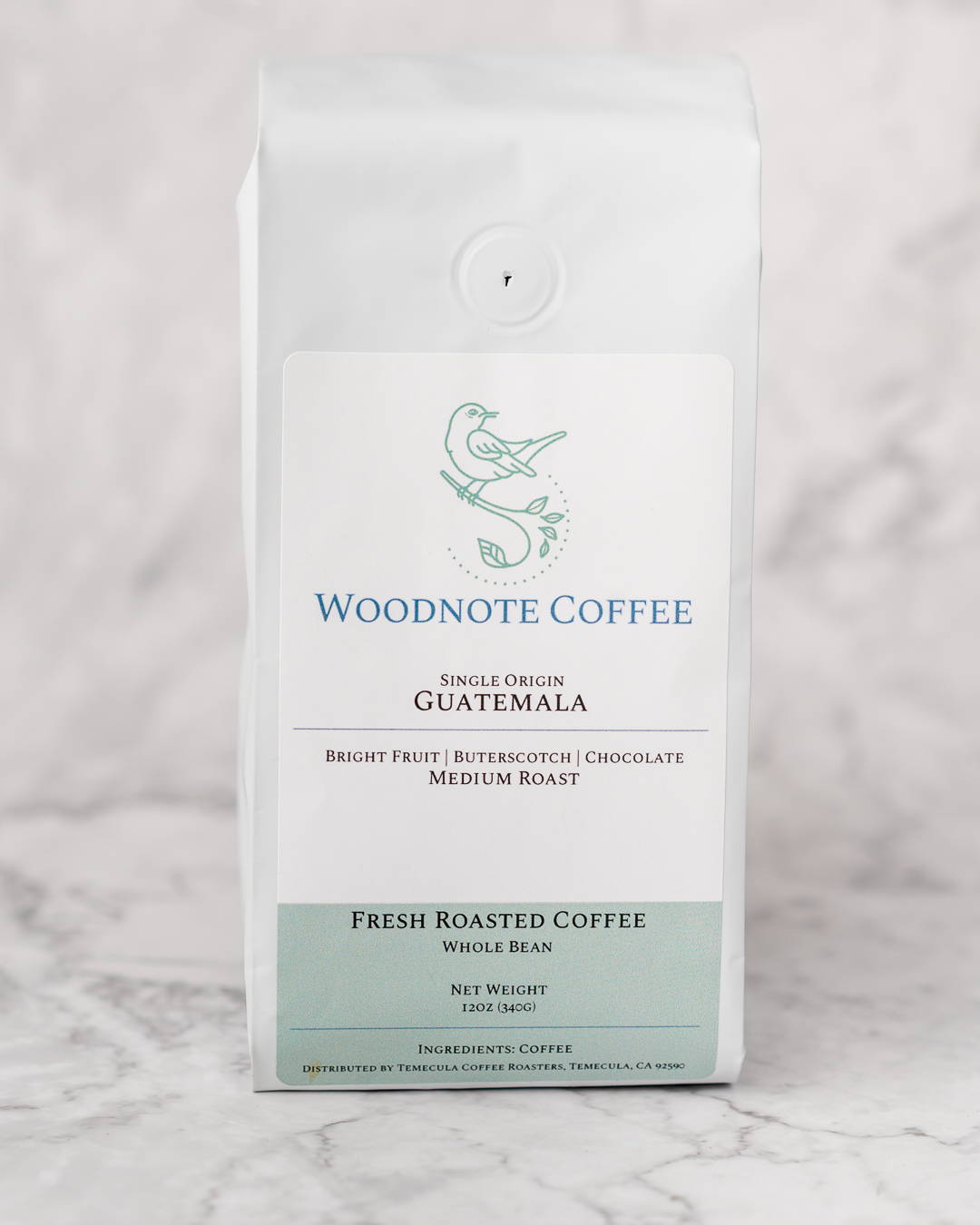 Our Rotating Monthly Subscription
Check out the Woodnote Coffee rotating monthly subscription! Receive a different coffee from our selection each month so you can enjoy a surprise and try something new.
During the month of November, we are featuring our single origin from Guatemala, a medium roast with bright fruit, butterscotch, and dark chocolate flavor notes.
Check out our various guides to continue enhancing your coffee experience at home.